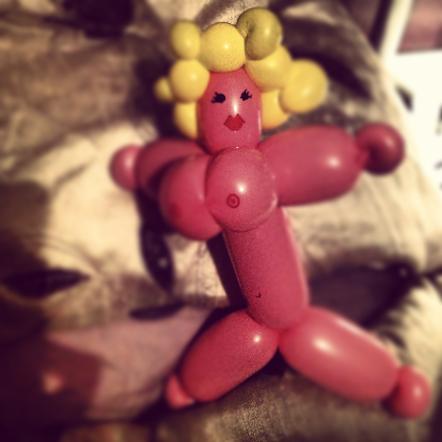 A WORLD FIRST and a very interesting 'twist' on balloon pop routines commonly seen on the scene.
Rosy utilises her skills as a balloon twister to bring you her Balloon Pop With A Twist.
Performed to Left Bank Two (the gallery theme) and Antony Newley's Pop Goes The Weasel, this cheeky routine has proven to be POPular, making every occasion go with a bang!