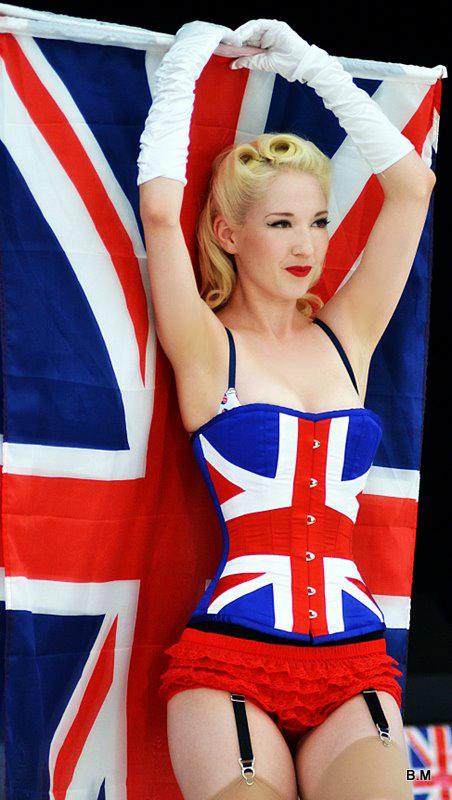 A colourful twist on the classic fan dance. Rosy engages in a patriotic flag dance with two 5ft Union Flags to a medley of classic, high-spirited British anthems such as, 'Rule Britannia', 'There'll Always Be An England', 'Dambusters March' and 'Wish Me Luck As You Wave Me Goodbye'.
Complete with Union Flag corset and matching red, white and blue attire.
Perfect for military, wartime and 1940's events.
Can also be performed as a family-friendly version, if so desired.